Craft ideas to Sell
Posted by CraftyPanda on
Cricut machines have revolutionized the realm of arts and crafts, providing endless possibilities to create beautiful, personalized projects. They have made their way into classrooms and homes alike, igniting creativity and a passion for hands-on projects. Particularly, when it comes to Cricut Classroom Valentines, these machines offer the ability to personalize and innovate in ways previously unimagined. Customized Valentine Cards No Valentine's Day celebration is complete without heartfelt cards, and what better way to express your feelings than with personalized, handmade ones? Cricut Class Valentine ideas go beyond the typical store-bought cards. Students can design their own unique valentine cards...
Posted by CraftyPanda on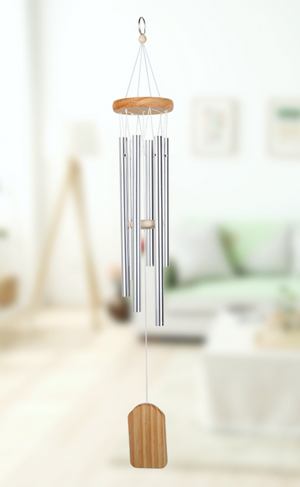 Wind chimes have a long history in different cultures. They were originally created in South East Asia and were often made of organic materials. They were said to ward off evil spirits and hung in entryways to homes to prevent dark spirits and bad luck from entering the household. They still symbolize good luck and are sometimes hung to assist the flow of chi. More commonly they are used as a piece of decorative art or garden ware. Panda Crafty wants to make sure that all retailers have the stock they want to get to their consumers. A new popular...
Posted by CraftyPanda on
References of images
Photo1.  https://www.google.com/url?sa=i&url=https%3A%2F%2Fwww.mindware.orientaltrading.com%2Fbutterfly-latch-hook-kit-a2-13822920.fltr&psig=AOvVaw3exbsQwBRv8ovtKqRWHevB&ust=1621686598430000&source=images&cd=vfe&ved=0CAIQjRxqFwoTCNia5sHj2vACFQAAAAAdAAAAABAD
Photo 2.
https://www.google.com/url?sa=i&url=https%3A%2F%2Fmypoppet.com.au%2Fmakes%2Fbest-latch-hook-kits%2F&psig=AOvVaw3exbsQwBRv8ovtKqRWHevB&ust=1621686598430000&source=images&cd=vfe&ved=0CAIQjRxqFwoTCNia5sHj2vACFQAAAAAdAAAAABAJ
Photo 3 to 10. https://www.dreamalittlebigger.com/post/how-to-make-a-latch-hook-rug.html